Construction Project Management Softwares
Construction PM Software
A new wave of web and cloud apps are streamlining communication, simplifying document management, and improving efficiency in construction management.
Here are some of top construction management tools:
Smartsheet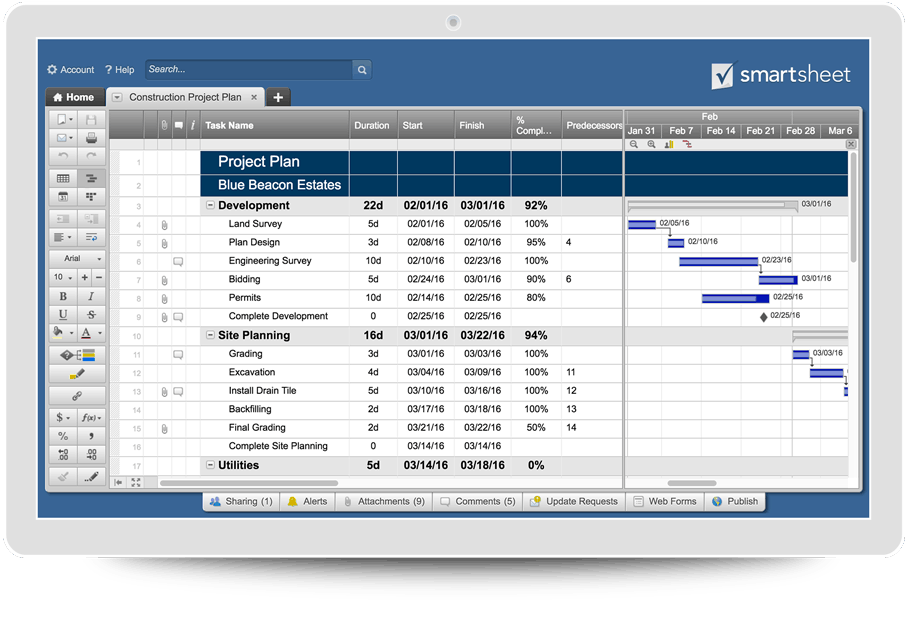 Smartsheet
is a spreadsheet-inspired work management tool with robust collaboration and communication features. With pre-built construction templates, it's easy to create a timeline, track progress, manage documents, and organize the details. Gantt charts are automatically created and auto-adjust every time a change is made, so you can share the most up-to-date timeline with team members or stakeholders. You can upload files from your computer, Google Drive, Box, Dropbox, Evernote, or add a web URL, creating a central repository for all project documentation and contracts. Team members can have discussions directly in the sheet and set reminders and alerts, so everyone is on the same page. And lastly, Smartsheet integrates with other apps like DocuSign (to streamline the contract process by collecting e-signatures), Harvest (to automatically create invoices), and Google Apps (to sync your calendar and add or edit information directly from Gmail).
Get a free, 30-day trial of Smartsheet.
BuilderTREND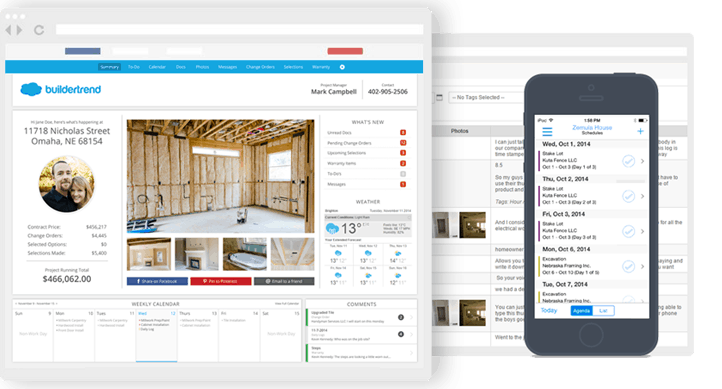 BuilderTREND
is a cloud-based construction project management tool for home builders and remodelers. It helps builders communicate with subcontractors about tasks and allows clients to see real-time status about their home and the costs. BuilderTrend lets you create proposals, simplify the bidding process, send documents, create schedules, and manage customer relationships.

Co-construct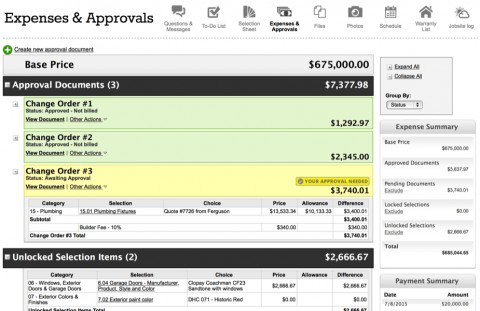 Co-construct
is a web-based solution for custom builders and remodelers. It helps businesses coordinate their selections, schedules, and photos while improving relationships with interactive communication. Users can track change orders, create a project budget, update schedules, share files, and more.

Procore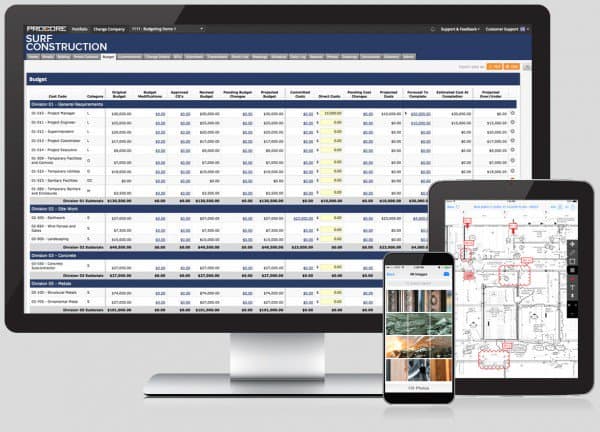 Procore
helps firms increase efficiency and accountability with streamlined communication and documentation. The cloud-based tool provides ways to collaborate on projects and view documents, with real-time editing capabilities. Other features include project dashboards, scheduling, reporting, document management, email training, bidding and more.

BuildTools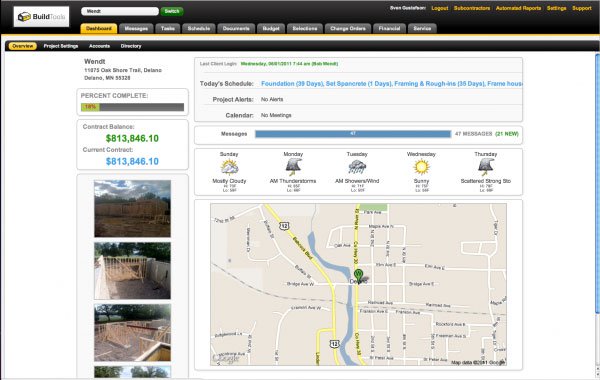 BuildTools
is designed for residential construction firms and offers project management, scheduling, service management, document storage, budgeting, and customer management capabilities. You can manage all the communication for your crew and subcontractors, easily sharing emails, site photos, project schedules, budgets, and timesheets.

Aconex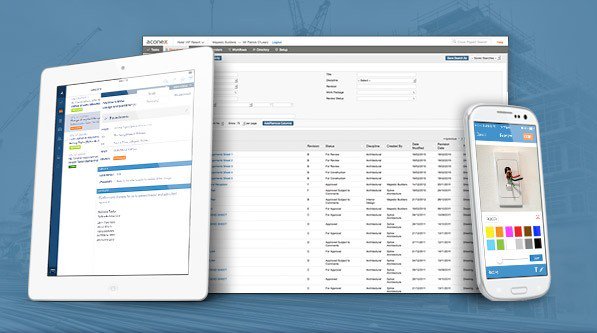 Aconex
offers one solution to manage information and processes across engineering and construction project to improve efficiency and reduce risk. Features include document management, workflow automation, bid management, issue management, and more. As a web-based solution, Aconex allows users to create and review documents from any location.